The attention of the major English newspapers, published Thursday, fell on the team of the Premier League, Liverpool, on the occasion of its defeat at home Anfield yesterday against Brighton (1-0), and his distance from the leaders of Manchester City, by a full 7 points.
The Metro newspaper headlined: "No bright spark…Liverpool fall flat again as seagulls swoop while Lingard makes his mark for hammers."
At the bottom, I wrote: "Guardiola will not drift after the 13th victory."
For its part, titled "The Daily Telegraph": "Mind the gap…Reds fall seven points behind City in title race"
She added: "Ali and Kane give Spurs a boost", referring to Daily Ally's positive speech about his future with Spurs and Tottenham coach Jose Mourinho's announcement about the recovery of Harry Kane's quick from his injury.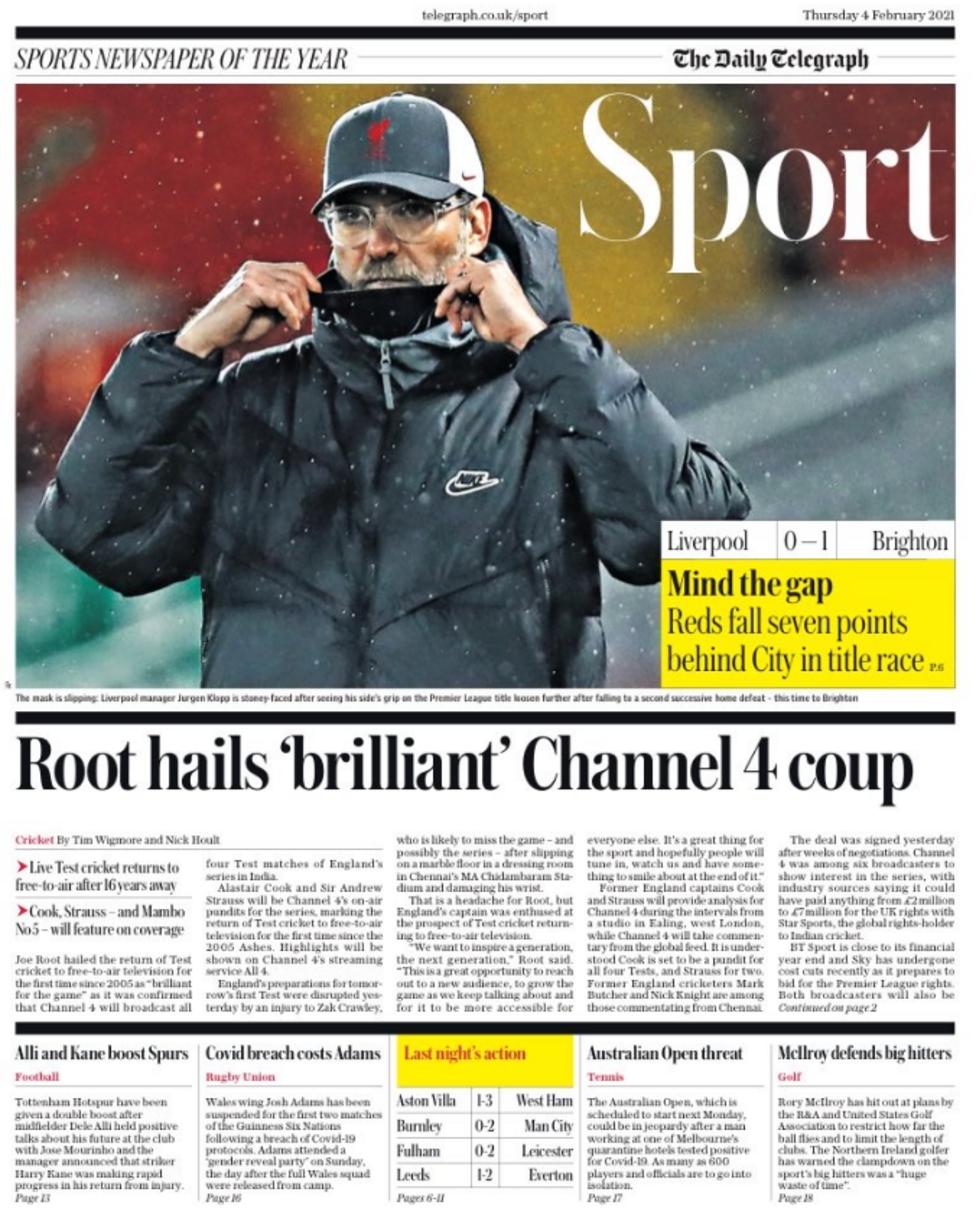 As for the Guardian newspaper, it was titled: "Liverpool ground with City up next".
"Mirror," wrote: "Be Afraid…champions fall seven points behind as they suffer shock defeat by rampant seagulls…Pep warns rivals City will get better and better and better".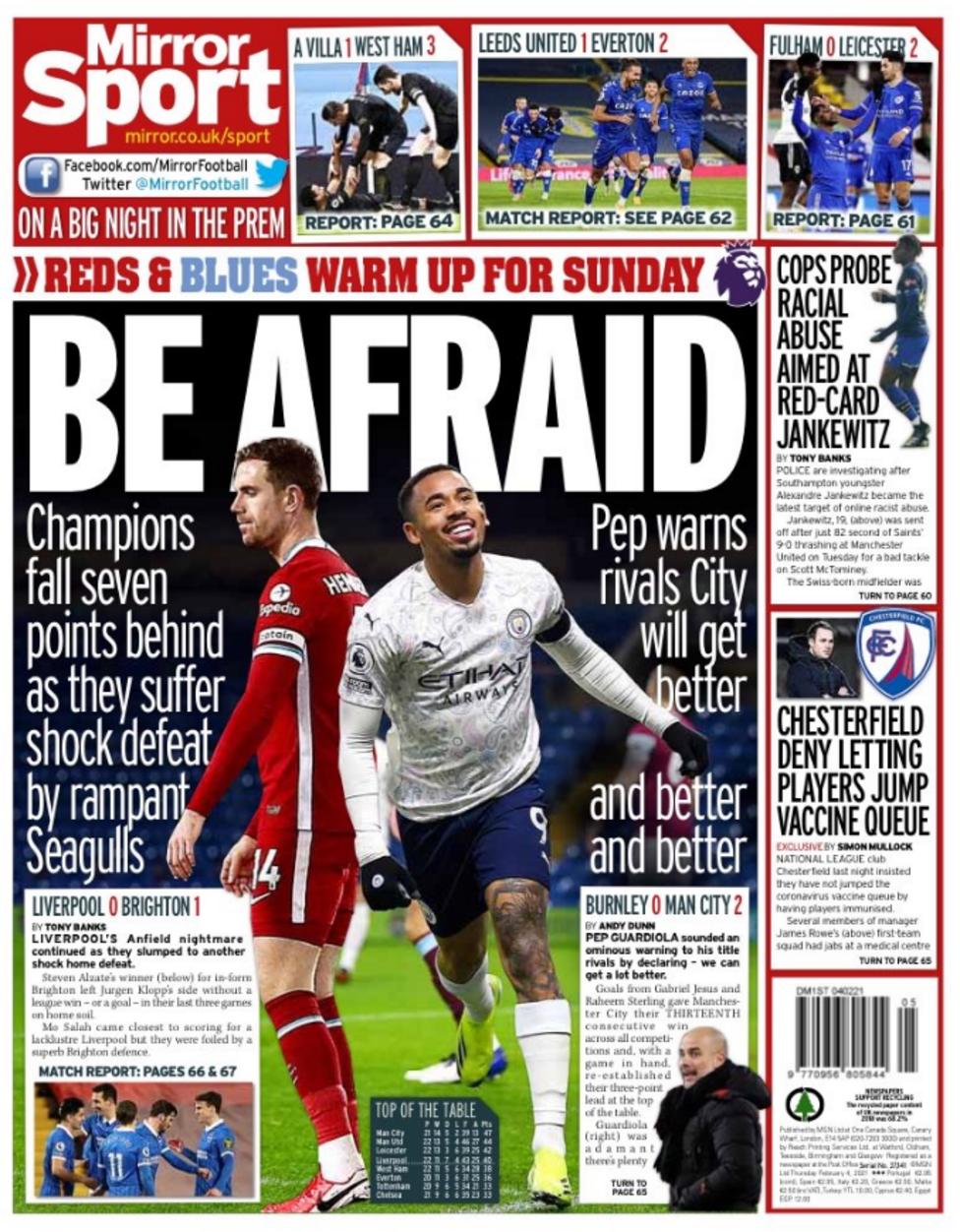 The "Times" said: "Liverpool beaten at home again".
Entitled 'Star Sport': "They think it's all over…Klopp title defense look doomed after new Anfield shock".
https://ichef.bbci.co.uk/onesport/cps/976/cpsprodpb/11E9A/production/_116807337_thurstar.png